AMSTERDAM 1969 (Swingin' Pig Version)

Date : 17/09/1969
Lieu : Concertgebouw, Amsterdam, Pays-bas
Label : The Swingin' Pig (Réf. : TSP CD 052)
Support : 1 cd (original silver)
Durée : 45:14 mn
Source : FM + Soundboard
Qualité sonore : 8.5/10
Liste des titres :
1. Grantchester Meadows (7:41)
2. Biding My Time (5:25)
3. The Grand Vizier's Garden Party (part 3 – Exit) (1:23)
4. Cymbaline (12:51)
5. Green Is The Colour (6:35)
6. Careful With That Axe, Eugene (6:17)
7. The Narrow Way (part 3) (5:08)
Commentaire :Pas la meilleure version (car amputée de plusieurs morceaux, dont la plus grande partie de « The Work ») mais j'ai un attachement nostalgique à ce disque car c'est le premier bootleg de Pink Floyd en CD que j'ai acheté, en 1986 à Munich. En plus, la pochette est très sympa (bien qu'une nouvelle fois anachronique : la photo date de 1967).
Pour une version plus complète et disposant d'une bonne qualité sonore, voir ici ou bien là.
Pochette :
Livret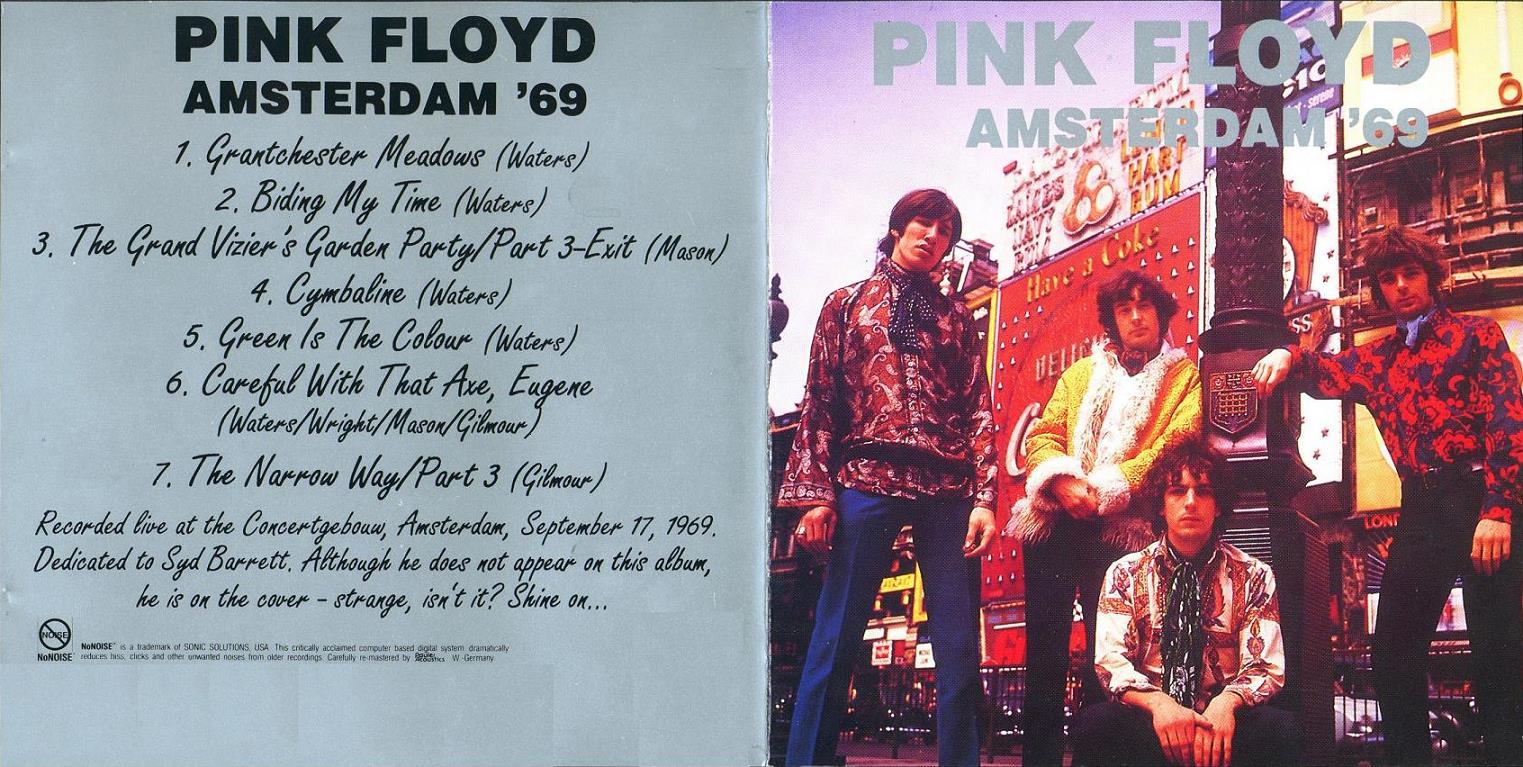 Livret intérieur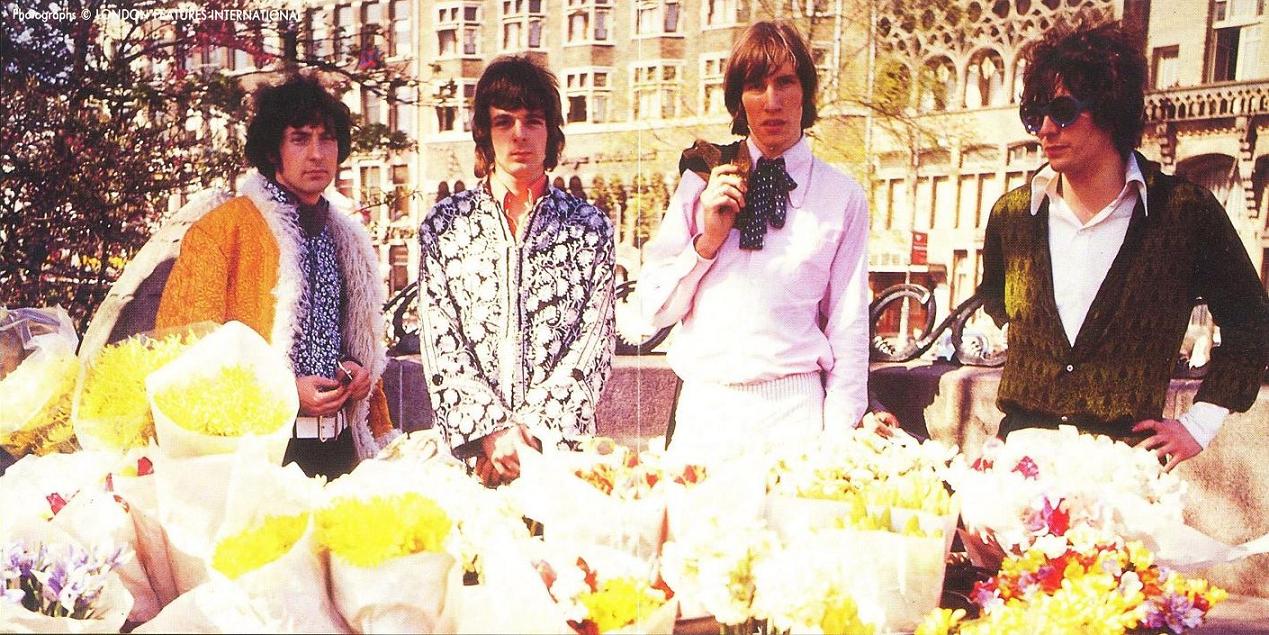 Dos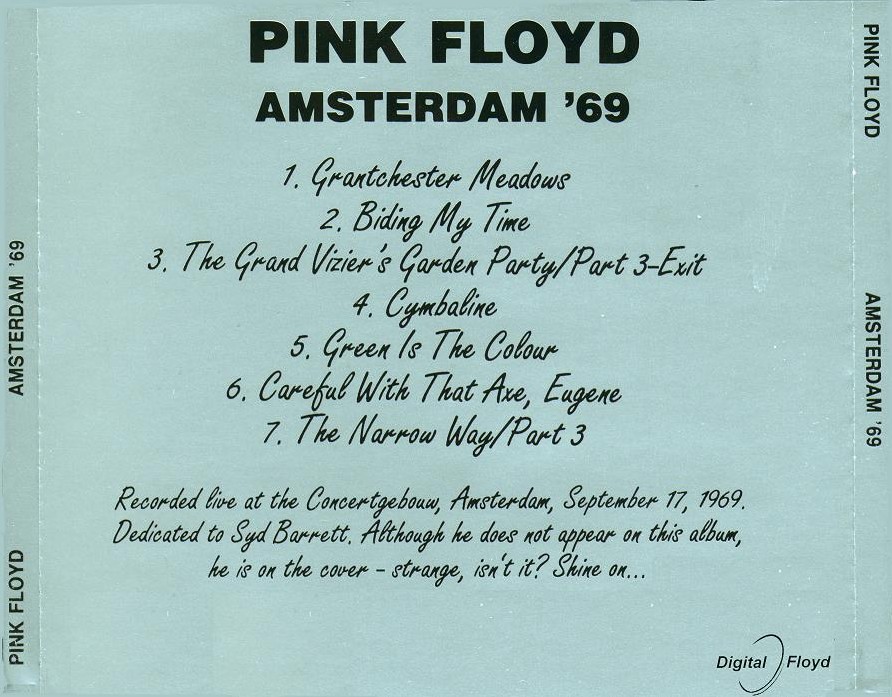 Bootleg n°34