THE MAN AND THE JOURNEY

Date : 17/09/1969
Lieu : Concertgebouw, Amsterdam, Pays-bas
Label : Great Dane Records (Réf. : GDR CD 9207)
Support : 1 cd
Durée : 68:13 mn
Source : FM + Soundboard
Qualité sonore : 9,5/10
Liste des titres :
1. Introduction (0:52)
THE MAN
2. Daybreak (Grantchester meadows)(7:41)
3. Work/Teatime/Afternoon (Biding my time) (5:12)
4. Doing It(The Grand Vizir's garden party, part 3)(1:19)
5. Sleep/Nightmare (Cymbeline) (13:39)
THE JOURNEY
6. Daybreak, Part Two/The Beginning (Green is the colour) (4:19)
7. Beset By The Creatures Of The Deep (Careful with that axe, Eugene)(6:23)
8. The Narrow Way/Part Three (5:23)
9. The Pink Jungle (Pow R Toc H)(4:35)
10. The Labyrinths Of Auximenes (3:33)
11. Behold The Temple Of Light (8:25)
12. The End Of The Beginning (A saucerful of secrets, part 3) (6:26)
Commentaire : Ce concert est un « must » absolu. Son presque parfait et magie des concerts des premières années. Il est existe une multitude de versions. Les deux meilleures sont celle-ci et celle du label Harvested (voir ici).
Celle-ci est sans intérêt particulier à part la pochette que j'aime bien
Pochette (version 1) :
Livret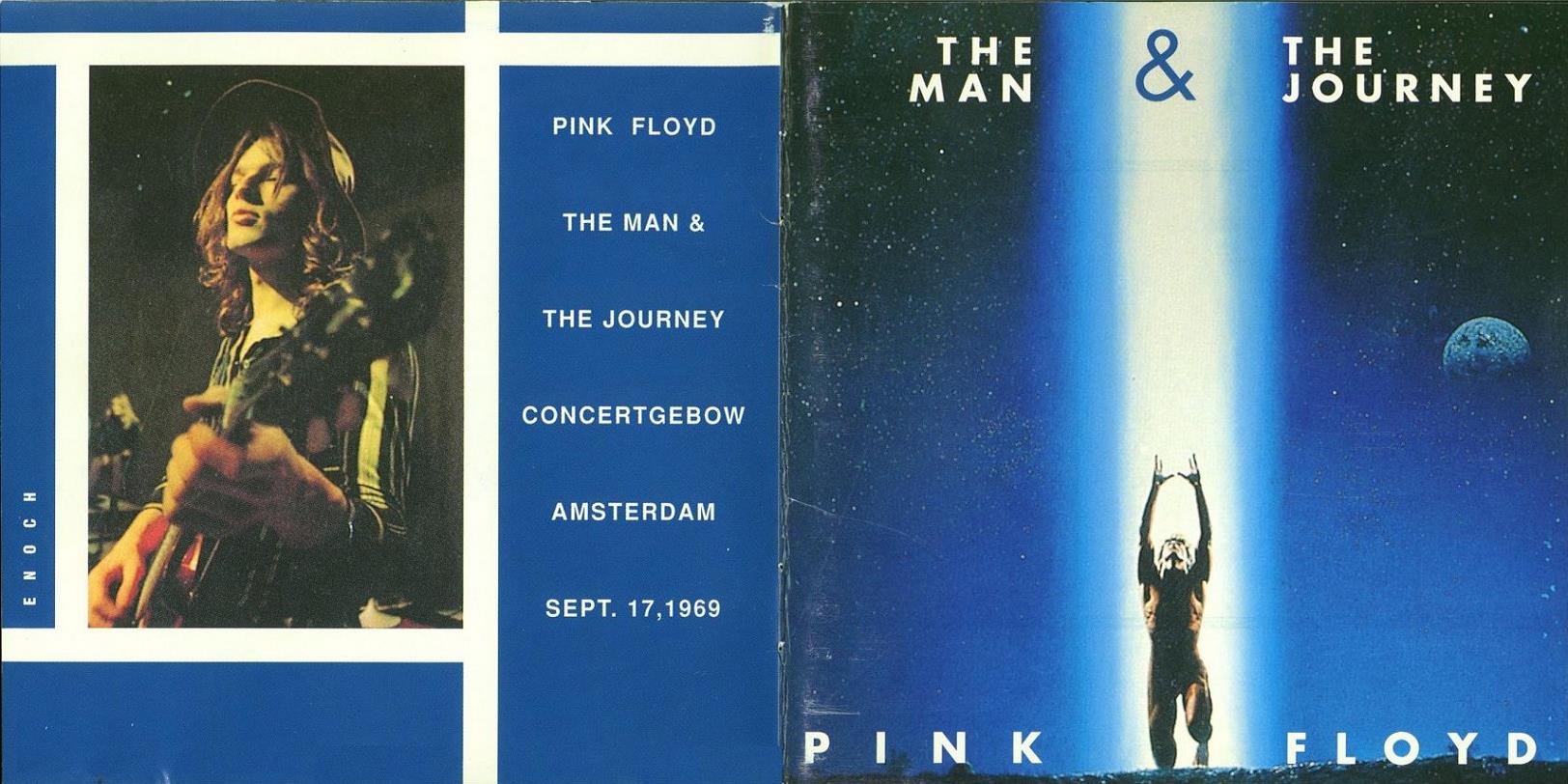 Livret – Pages intérieures
Dos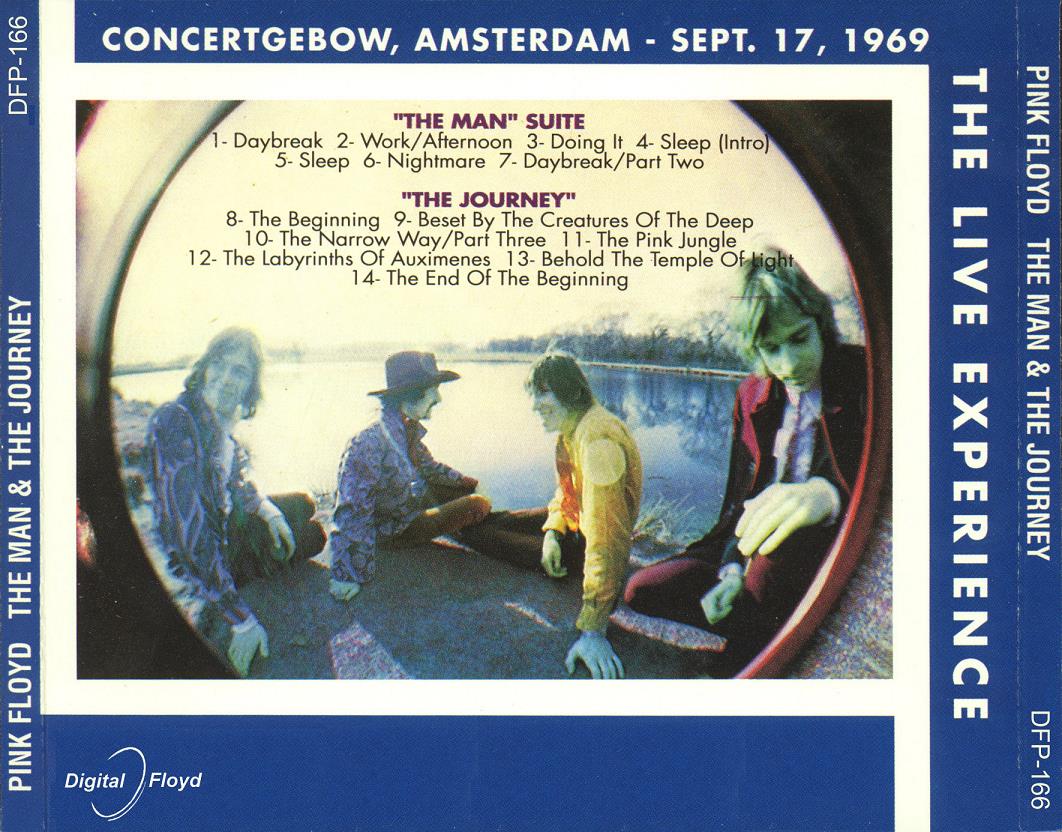 Pochette (versions alternatives) :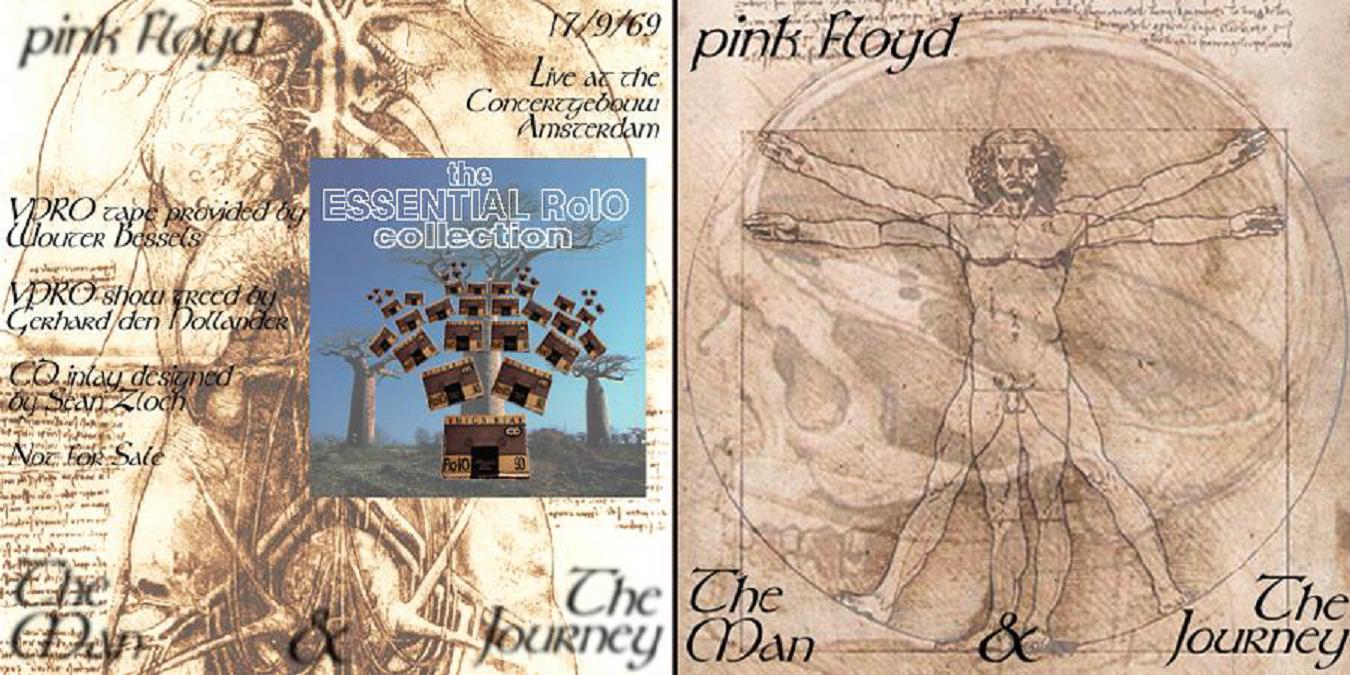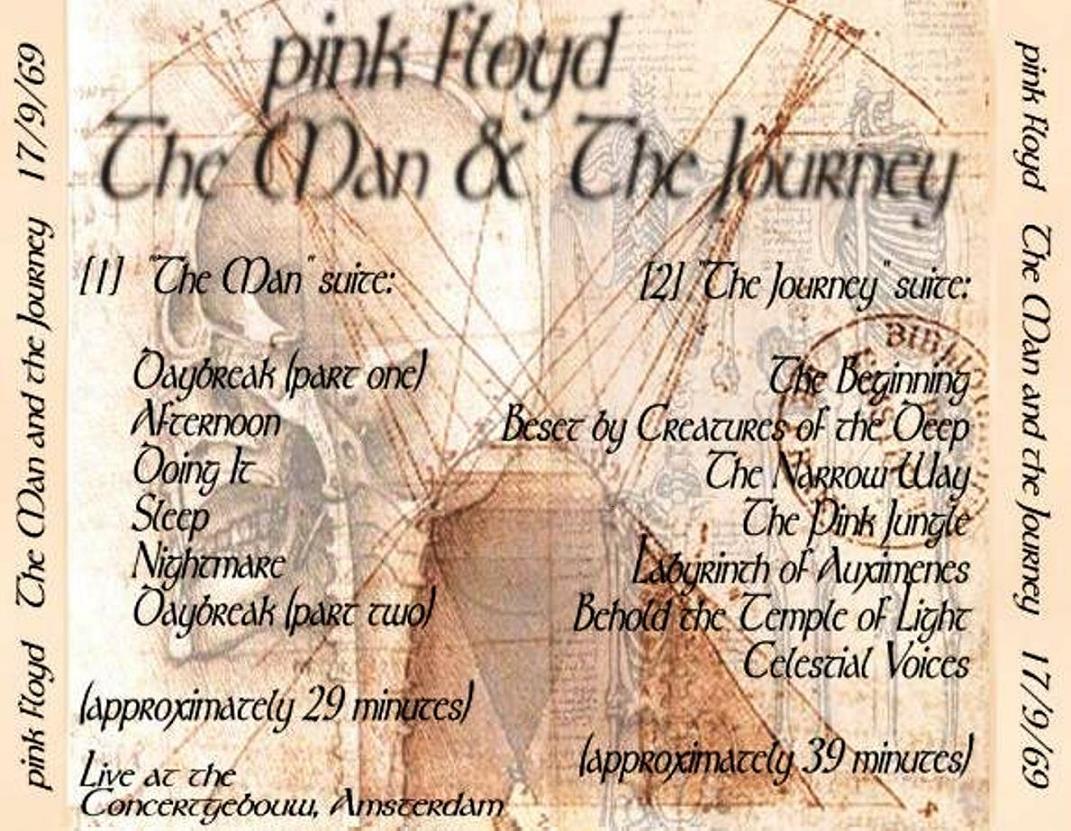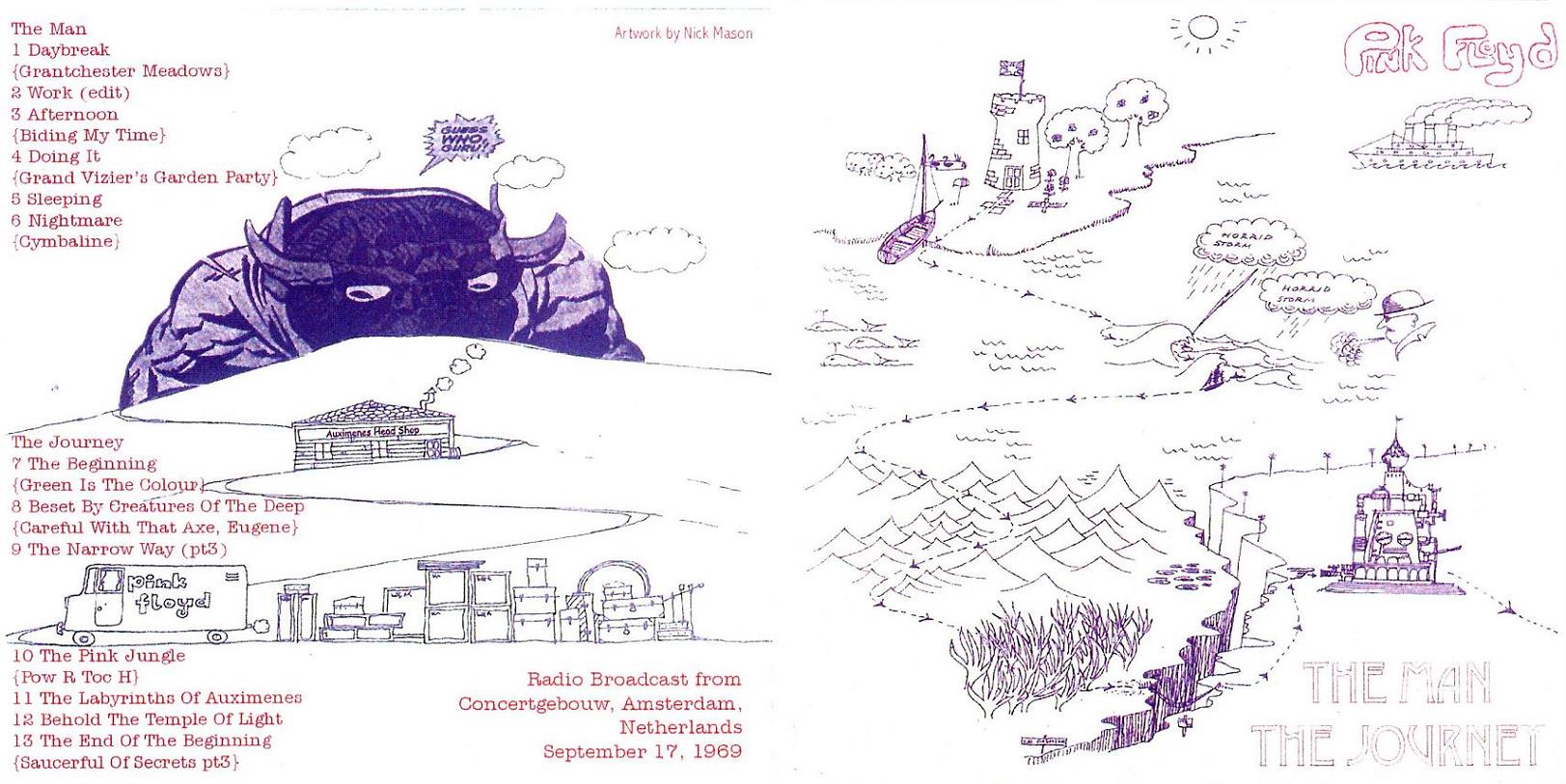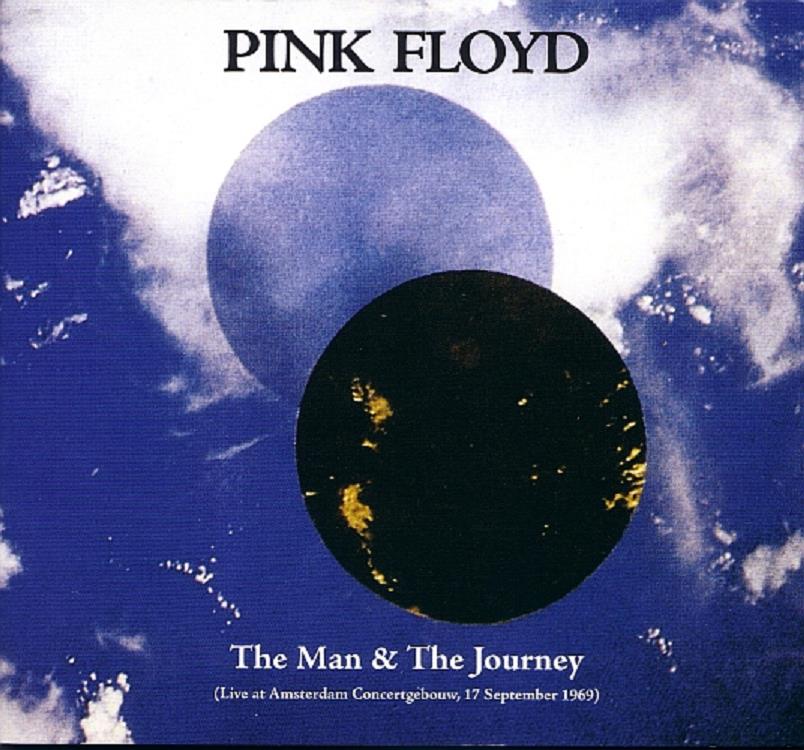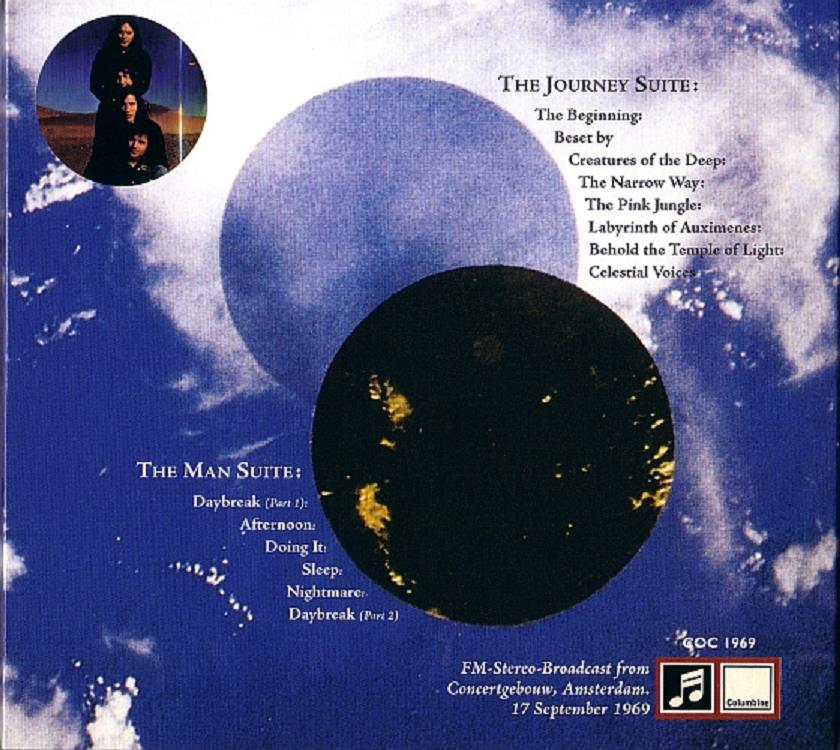 Bootleg n°33