PHENOMENA

Date et lieu :
BBC Top Gear sessions (CD1, titres 1-8)

16/07/1970, Paris Cinema, London (BBC concert) (CD1, titres 9-12 + CD2 titre 1)


30/09/1971, Paris Cinema, London (BBC concert) (CD2, titres 2-4)



Label : Manic Depression
Support : 2 cd (originaux silver discs)
Durée : 140:12 mn
Source : Sessions Radio
Qualité sonore : 9/10 (sauf titres 1 à 8 : qualité sonore 7,5/10)

Liste des titres :
CD1 – 70:06
1. Let There Be More Light
2. Point Me At The Sky
3. Murderistic Woman
4. Julia Dream
5. Embryo
6. A Saucerful Of Secrets
7. The Narrow Way
8. Green Is The Colour
9. The embryo (10,15)
10. Green is the colour (3,23)
11. Careful with that axe, Eugene (7,49)
12. If (4,28)
CD2 – 70:06
1. Atom heart mother (24,54)
2. One of these days (7,00)
3. Echoes (24,09)
4. Fat old sun (14,03)
Commentaire : Les sessions 1970 et 1971 de la BBC sont des MUST absolus. Le son est excellent. Ces deux concerts (l'un en juillet 1970 et l'autre en septembre 1971, tous les deux au Paris Theatre de Regent Street, à Londres) offrent un parfait aperçu de cette période musicale. Mention particulière à If (assez rarement jouée en concert), Atom Heart Mother (ici avec orchestre) et Fat Old Sun dans une très bonne version. Les versions d'Echoes, Careful et One of these days sont très classiques et tout à fait représentatives des autres concerts de la même époque.
Il existe une tripotée de versions de ces sessions (parfois même avec des dates erronées) et les puristes feront la fine bouche sur ce bootleg car il ne présente pas l'intégralité des sessions mais une sélection de titres pris dans trois sessions différentes. Moi j'aime ce coffret car c'est un des premiers bootlegs de Pink Floyd de ma collection et en plus je possède l'original. Mais c'est vrai, ce n'est ni le bootleg possédant la meilleure qualité sonore, ni le plus complet. A l'heure actuelle (c'est-à-dire à la date du 16 juin 2010), la meilleure version me semble celle proposée par Harvested sous le titre « BBC Archives 1970-1971 ». Quant aux BBC Top Gear sessions, on en trouve l'intégralité sur le bootleg « BBC Archives 1967-1969 »
Disponible ici* : http://vivalesbootlegs.blogspot.fr/2012/04/pink-floyd-phenomena-paris-theater.html
*Assurez-vous que le téléchargement de ces fichiers ne contrevienne pas à la législation en vigueur.
Autres bootlegs du même concert dans ma collection :

Pochette :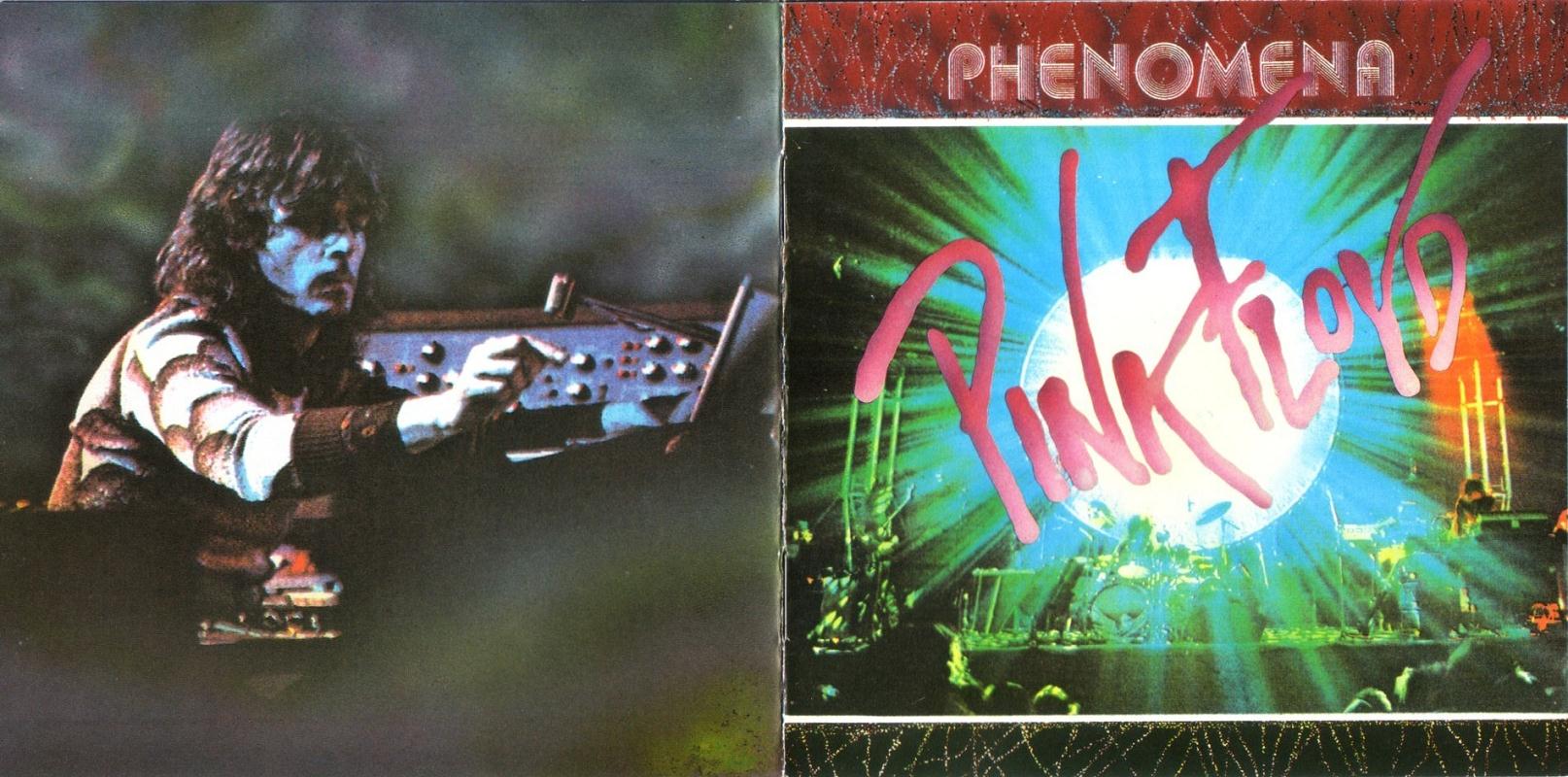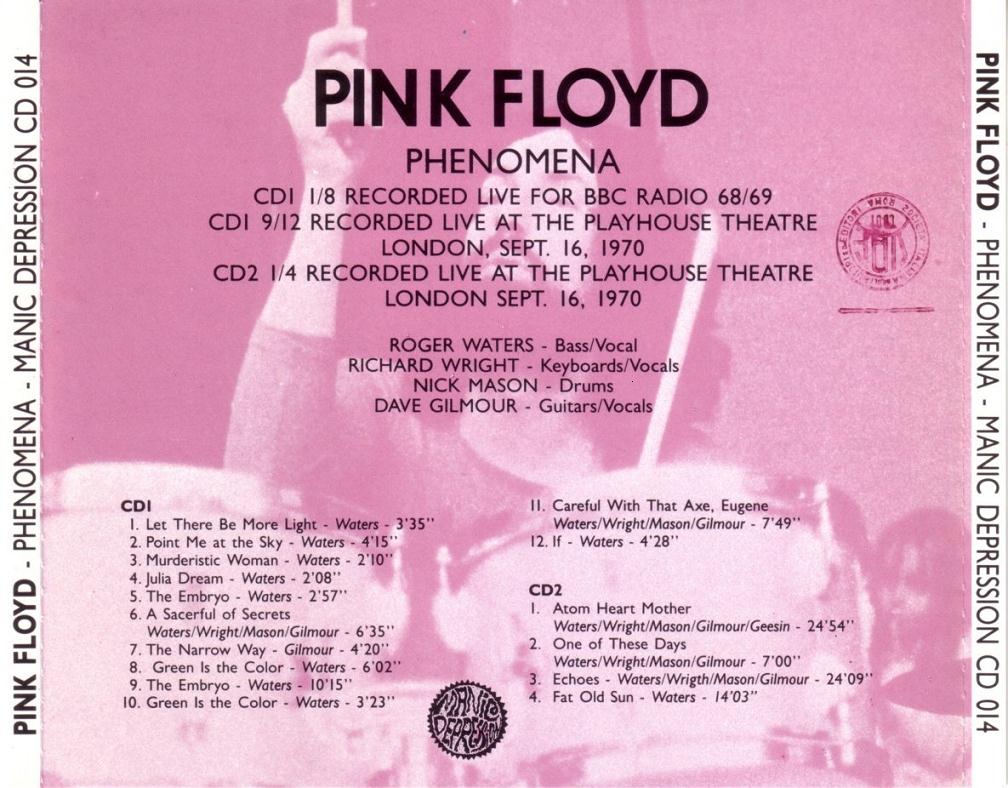 Bootleg n°1600