THE GOOD… THE BAD
aka
SWISS MADE

Date : 22/11/1970
Lieu : Casino de Montreux, Suisse
Label : FA UNproduction
Support : 2 cd
Durée : 104:13 mn
Source : audience ?
Qualité sonore : 9/10

Liste des titres :
CD 1 – Recorder 1 (62:50)
1. Announcer (0:10)
2. Astronomy Domine (9:08)
3. Fat Old Sun (12:36)
4. Cymbaline (10:54)
5. Green Is The Colour (4:05)
6. Careful With That Axe, Eugene (12:21)
7. Set The Controls For The Heart Of The Sun (13:36)
CD 2 – Recorder 2 (41:23)
1. Atom Heart Mother (17:10)
2. The Embryo (12:07)
3. Green Is The Colour (3:10)
4. Careful With That Axe, Eugene (8:56)
Commentaire : Après le concert complet du 21 novembre (voir informations ici) voici le concert complet du 22. Le premier disque reprend apparemment les acétates d'EMI mais avec une qualité moyenne, ce qui pourrait laisser penser qu'il s'agit d'un repiquage lors d'une diffusion radiophonique. Le second disque complète le concert en utilisant un enregistrement audience d'assez bonne qualité qui aurait été réalisé au moyen d'un magnétophone Akai et des deux microphones mono à six mètres en face de la scène. Les variations de vitesse ont été corrigées mais les autres altérations ont été laissées en l'état.
Cette version réalisée par des fans a ensuite été copiée par le label Sirene et éditée sous le titre « Swiss Made ».
Disponible ici* :  http://www.guitars101.com/forums/f145/pink-floyd-1970-11-22-montreux-ch-aud-flac-170082.html#post1131247

Autres bootlegs du même concert dans ma collection :

Pochette :
Version « The Good… The Bad »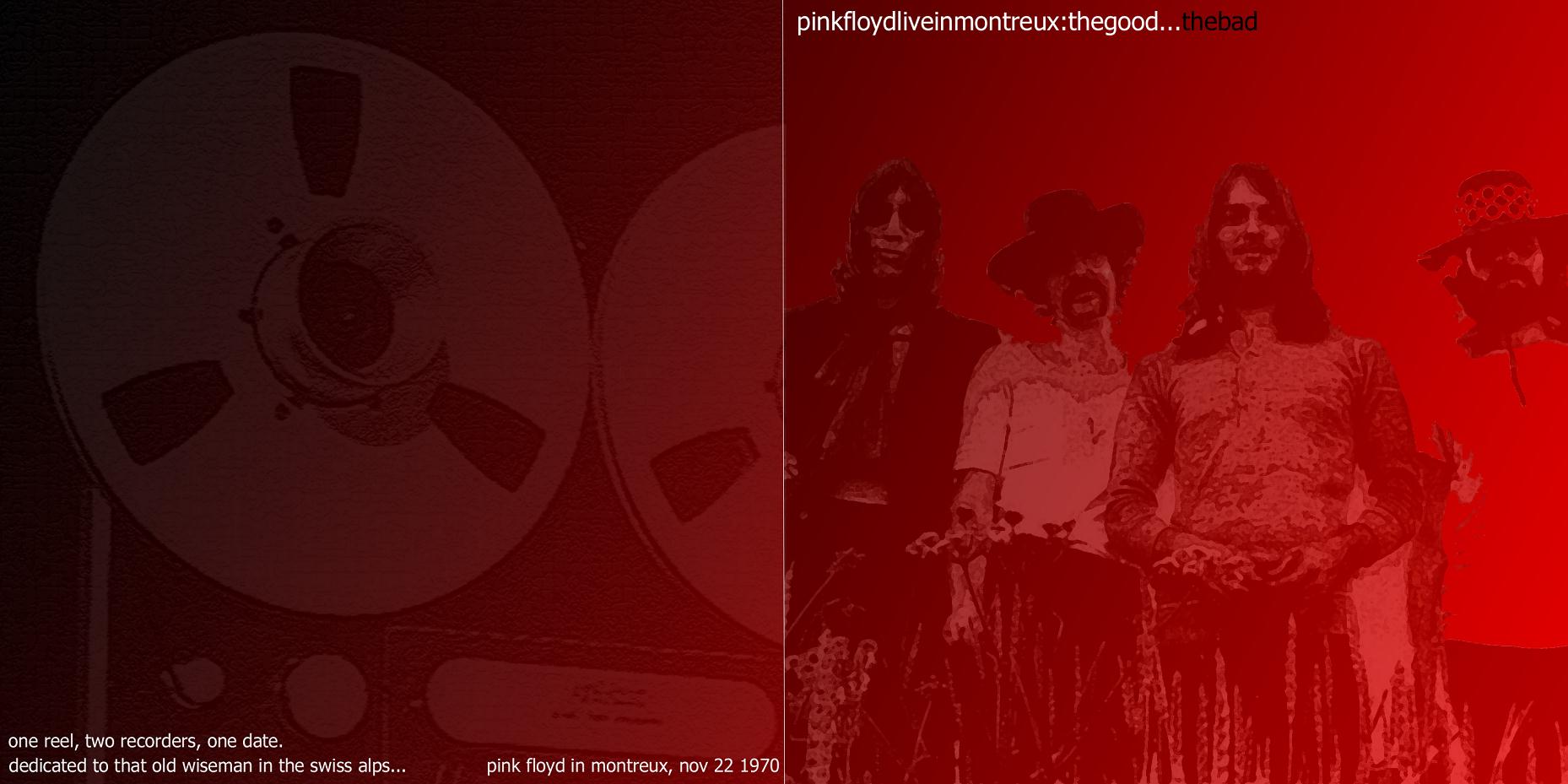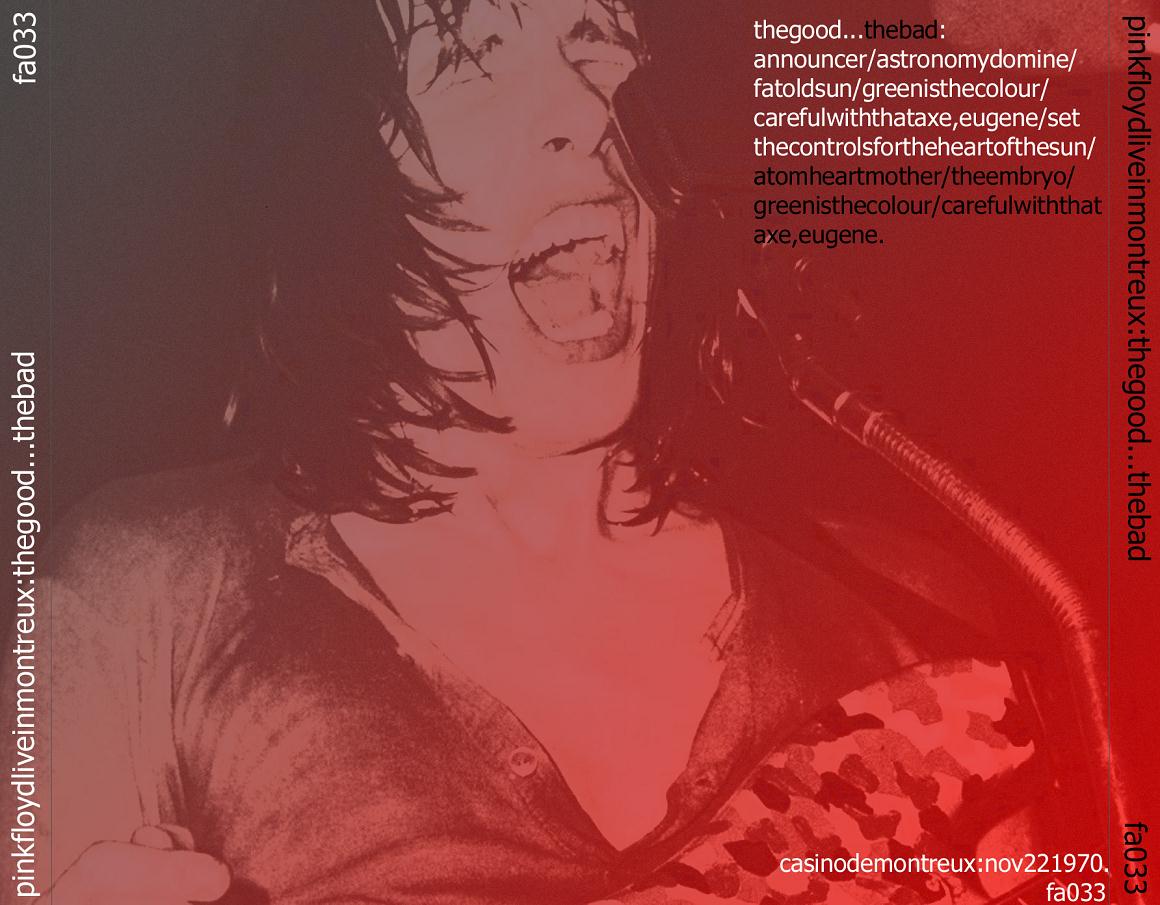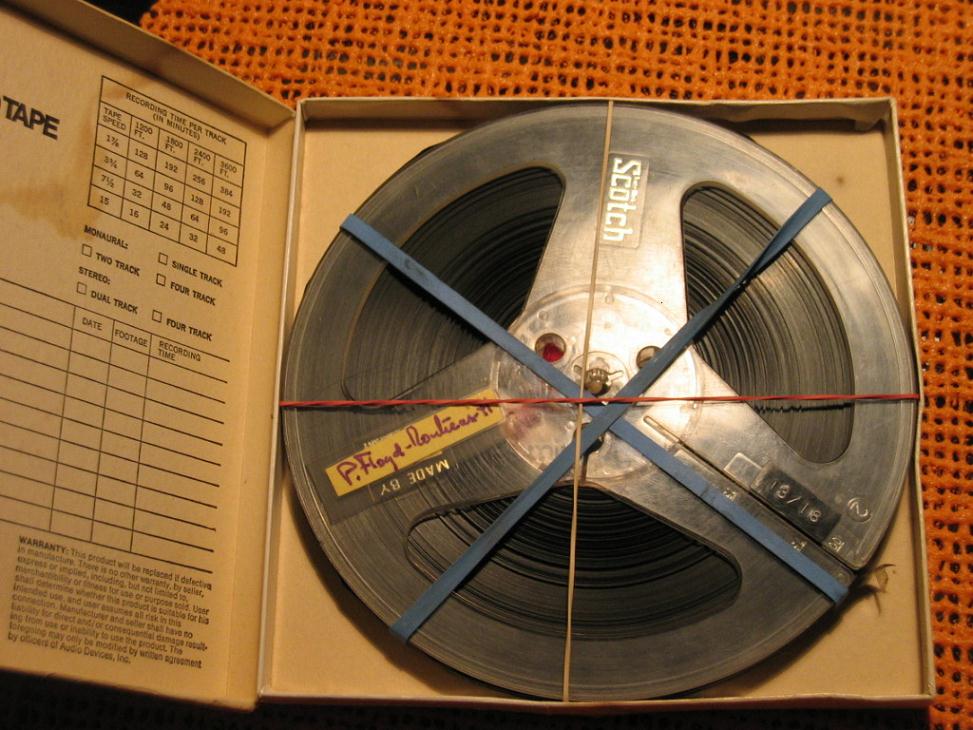 Version « Swiss Made »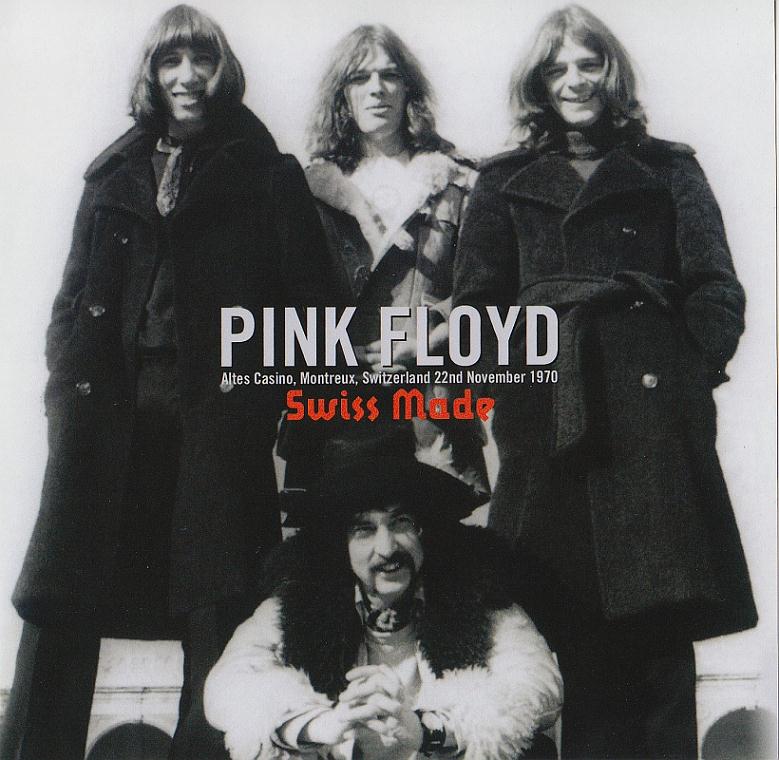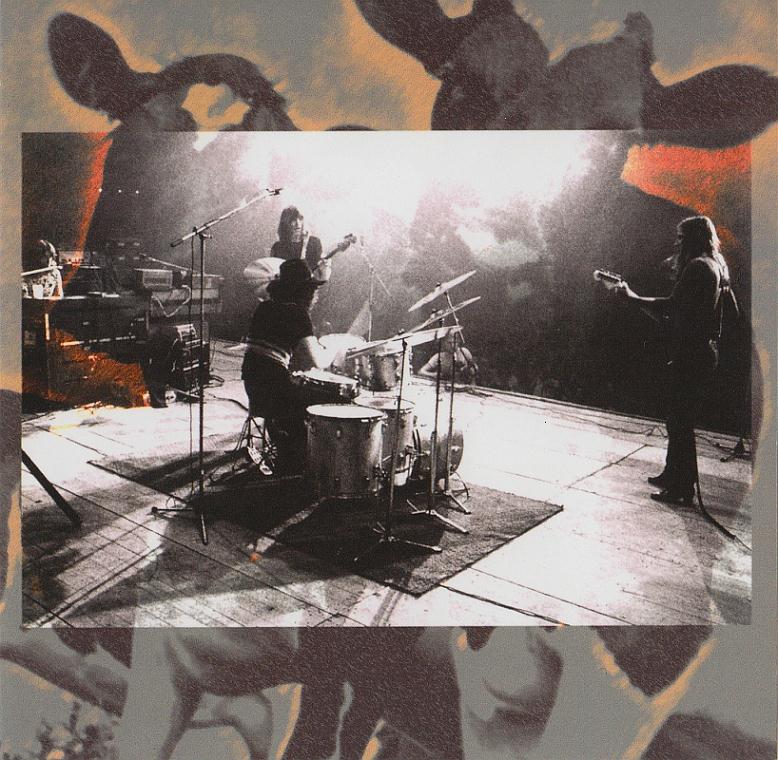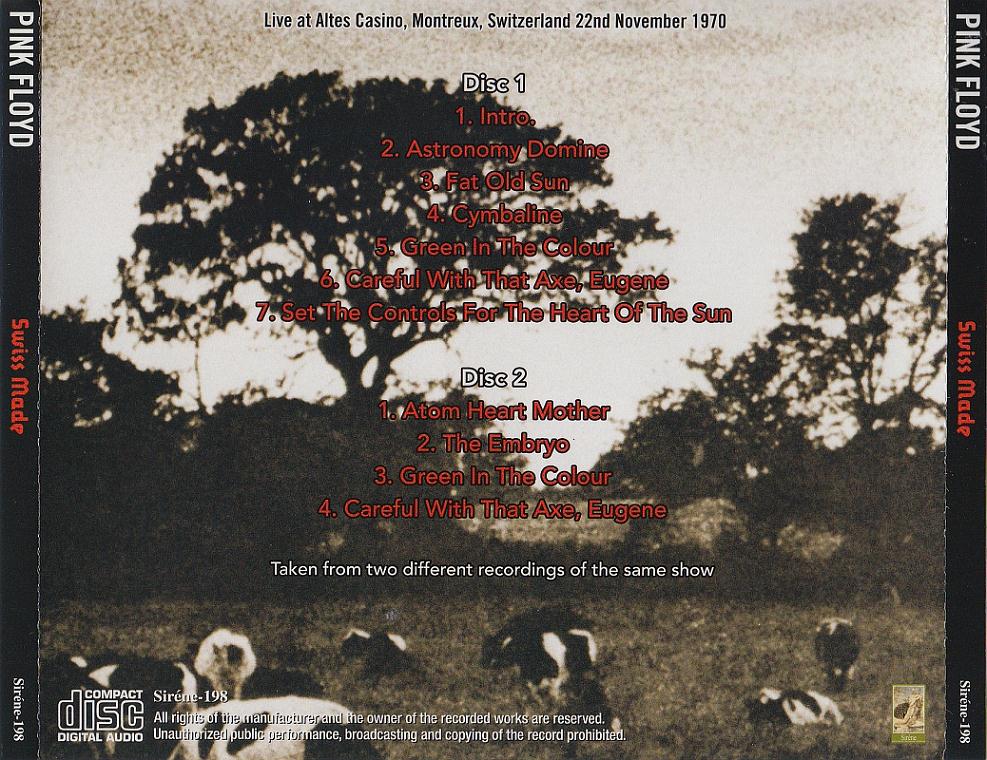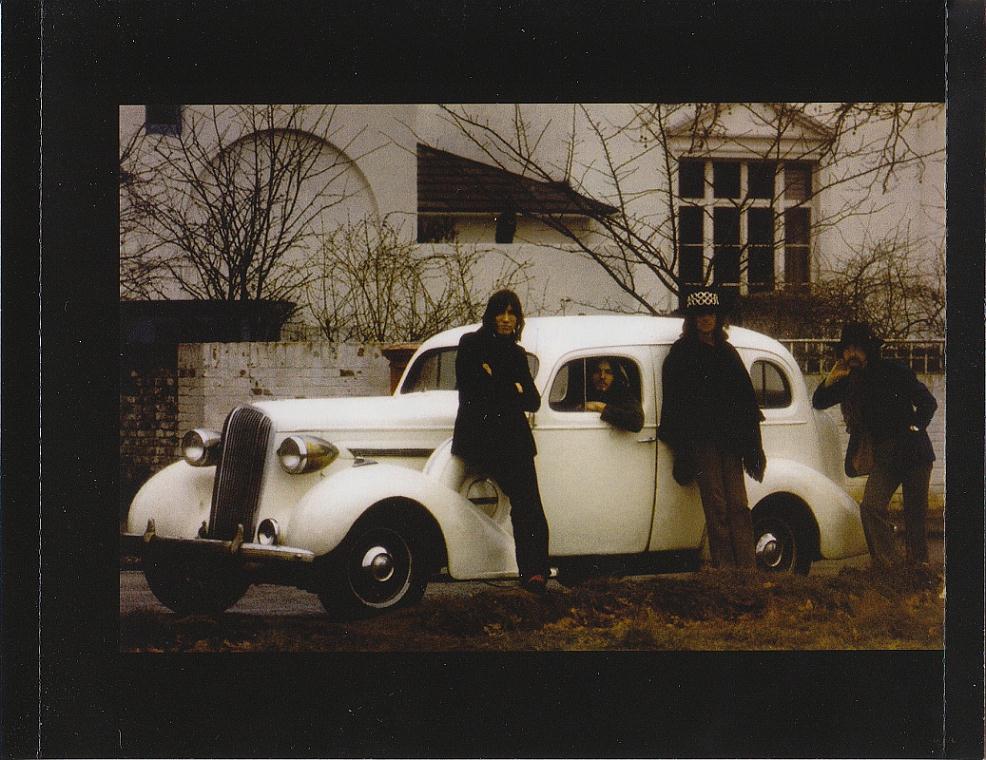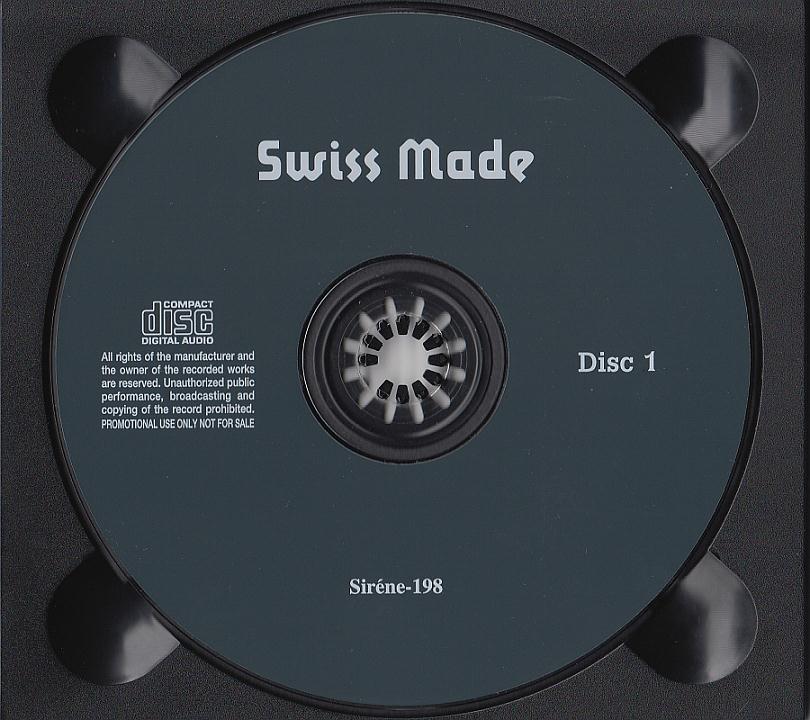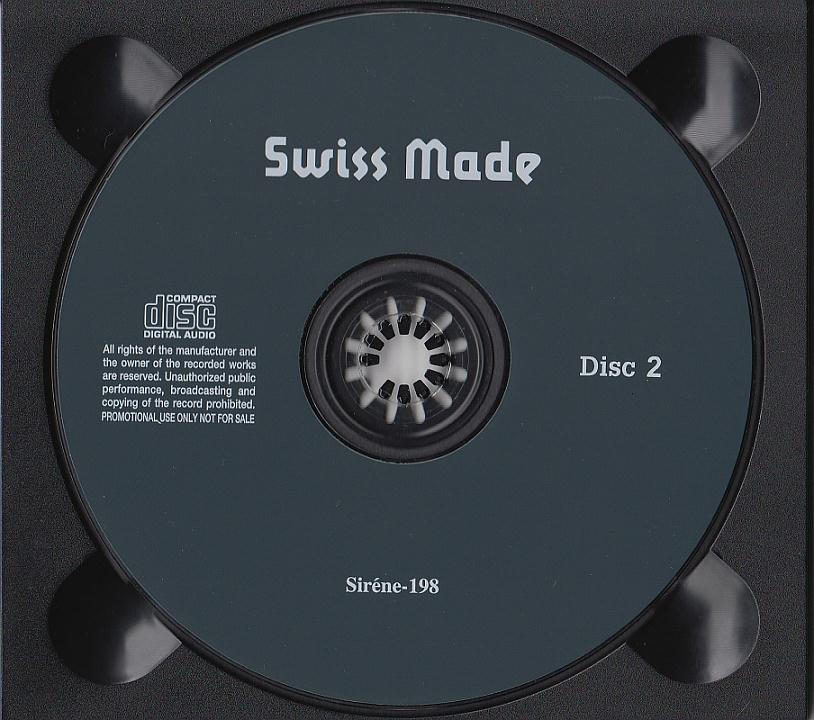 Bootleg n°1718